Obtain Our Professional Couch Mould And Odour Removal Services!
CBD Couch Cleaning Sydney is here to offer the best experience by making your couch mould and odour-free! Investing in making your couch clean is the best thing you can do for yourself. Hence, hiring our couch mould and odour removal services is ideal to get the job done. Our services are not only effective but are also affordable. Providing services across various regions, our company has been the most prominent one that contributes prompt assistance to the clients. For this reason, we have been the most reliable option for all our customers. Our team takes an extra leap to meet all our client needs, thus making us the better providers of couch mould and odour removal services.
For any kind of queries and making an appointment, do reach out to 0280 745 807 which helps in assisting you to understand our services better.
Here Is The Process On How We Perform The Couch Mould And Odour Removal Services!
Are you looking for the best quality services for getting rid of foul odour and stubborn mould stains? If yes, you can rely on our services, as it makes your couches smell fresh and also helps in getting rid of mould growth. But how do we do it? We perform the services using the most advanced methods that help in the thorough removal of mould and foul odour from your clothes! Our services are found to be most effective in making your concerns vanish. Here is how we do it:
Inspection: Our inspectors will visit your location and work collaboratively to diagnose the reason behind the mould growth. A visual inspection might not work sometimes, so we use the latest technology to get better information. Depending on the inspection report, our team will next perform the treatment.
Mould Clean Up: Mould can be stubborn and requires special removal methods. This begins with fogging and disinfecting the couch. Using non-toxic yet effective cleaning agents, we perform the tasks thoroughly. In addition to this, HEPA vacuums are also used to get rid of spores from your couch as well as the surroundings.
Deodorization: Once the cleaning up of mould is done, we then perform the deodorization. This works efficiently to eliminate bad and foul odours. The deodorisers that we use are extremely effective and make your couches smell fragrant.
Drying: After all the above steps mentioned, our experts will now put your couches for drying. Using dehumidifiers and air movers, our team will ensure that there are no traces of water. This step is important because any traces of water left on the couch can lead to the regrowth of mould.
What We Do To Clean Your Fabric And Leather Couch
When Do You Know That You Need To Reach Out To Us?
There are certain cues and signs that you need to recognise when there is mould development on your couches. That's when you need to take immediate action and consider hiring our expert couch mould and odour removal services. Mould is the main reason for causing a foul odour and furthermore leads to stains on your couches. These signs can indicate the presence of mould and thus will lead to various infections and allergies. The following are a few indications that you need to recognise and contact our experts right away:
If your house is poorly ventilated it can lead to a humid environment, thus aiding in the growth of mould. In such cases, get our professional dehumidification services.
Due to the mould spores, your family might end up getting frequent allergies and infections. So, do reach out to us right away.
The moment you identify the mould spots you need to consider getting our services.
The musty odour from your couches can be the best indication that you need to take it seriously and take instant action.
If you have any concerns relating to mould, moisture or decontamination, simply reach out to us. Our services will be of great help to you!
Why Get Our Professional Couch Mould And Odour Removal Services?
While getting any professional service, it is important to evaluate the significant features. In the same way, it is necessary to hire our specialists after properly evaluating our services. But how will you know in depth about us? There are certain features that you should know about your company. We are the most incredible resource when it comes to curating the best solution for your concerns relating to mould growth and foul odour removal. The following features aid in knowing well about us:
Client-Oriented And Customer-Friendly: Our services will be extremely client-oriented and going to be highly profitable for you. Our staff have Certificate III in Cleaning Operations.
Effective Results: By getting our services, you can find the perfect solution to your concerns and will solve your problems associated with mould and the odour caused due to it.
Decent Pricing: The prices at which we offer our services are quite affordable and decently priced.
Hassle-free Booking System: We accept bookings throughout the day, to ensure a hassle-free booking system.
Prompt Services: For quick services, just reach out to us. Because we are known for the prompt services that we offer.
How can we get your experts on board?
Our team is just a phone call away! So, you can make a call and make an appointment to get in touch with our team.
Are your mould removal services expensive?
Our mould and odour removal service that we offer is quite affordable and is on the inexpensive end.
Do you offer your services on the same day as making an appointment?
Of course! Our same-day services are made available to you in no time. Once you make an appointment, our team will be at your doorstep within an hour or so to perform the services.
We Also Provide Services in These Below Suburbs: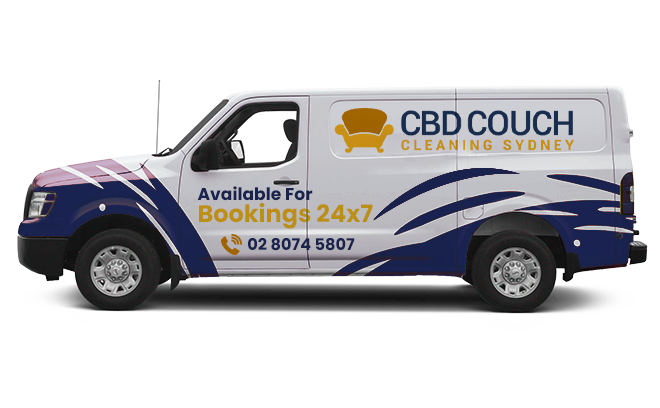 CBD Couch Cleaning Sydney
Location :-
46 Park St, Sydney, NSW, 2000, Australia
(+61) 280745807
(+61) 258501272
Hours of Operation : Mon-Sun 6:00 AM – 9:00 PM
Costumers Rating (116)
Reviews :-
Quick services
November 14, 2022
"I am overjoyed. As a customer, I felt completely confident in the technician who listened to my couch cleaning concerns, walked around the property with me, described the process in depth, answered all of my questions patiently, and provided the service at the end. Now my burnt couch looks nice.
Great staff
November 14, 2022
"Although the organization has excellent facilities, I'm happy with this employment. I gained knowledge on how to manage couches and sofas in my home properly. The staff is also very good.
Low price
November 14, 2022
"This couch cleaning team does so many things but they charge a reasonable price for the service. Thanks a lot for these fantastic services. I never had such an affordable service in Sydney.
Testimonials
"I am Rob. Couch stains and odours in my home were causing me problems. I feared those smells a lot. They were destroying my mood, and I saw them growing daily. I made an effort to manage them myself, but I completely failed. Finally, I got in touch with CBD COUCH CLEANING and I am happy to find that my problem has been solved.
"I am Lily. For a few days, I had a couch smell problem, and I tried everything to get rid of them. My friend recommended your services. Only once I cleaned my couch with this company, and the problem has already diminished. All problems have been solved easily.
"My name is Jack. I used couch cleaning services from this company to get rid of stains on my hall couch. The best part is how they comprehend the problem and inform us. I now enjoy a smell-free couch and home. I would really love to call them again if there will be any problem as such in the future.
Reach Here

CBD Couch Cleaning Sydney
Location: 46 Park St, Sydney NSW 2000