Professional Cleaning For Dining Chairs In Sydney
Professional dining chair cleaning is a process that involves the removal of dirt, stains, and debris from dining chairs. This type of cleaning is necessary to maintain the appearance and longevity of your dining chairs, as well as ensure a clean and hygienic dining environment.
At CBD Couch Cleaning, our professional dining chair cleaning services are designed to effectively clean and refresh your chairs while ensuring the safety of your family and pets. Our professional couch cleaners use a combination of the latest techniques and equipment, including vacuuming, steam cleaning, and chemical-free cleaning products, to remove dirt and stains from your dining chairs.
Benefits Of Hiring Our Dining Chair Cleaning Services
There are several benefits of a professional dining chair cleaning service at CBD Couch Cleaning. When it comes to dining chair cleaning, hiring professionals can offer numerous benefits. Here are a few of the benefits of hiring our team for your dining chair cleaning needs:
Thorough Cleaning: Our team of licensed professionals will leave no corner untouched, ensuring that your dining chairs are thoroughly cleaned and refreshed.
Time-Saving: Let us take care of the cleaning while you spend your time doing the things you love.
Stress-Free: Our cleaners use only safe and effective cleaning products, so you can relax knowing that your family and pets are not exposed to harmful chemicals.
Customized Services: We tailor our services to meet your specific dining chair cleaning needs, so you can be sure that every detail is taken care of.
Affordable Pricing: Our prices are competitive and transparent, with no hidden fees or surprises.
Improved Appearance: A professional cleaning will restore the appearance of your dining chairs, making them look brand new.
Hygiene: Regular cleaning of your dining chairs helps to maintain a clean and hygienic dining environment.
What We Do To Clean Your Fabric And Leather Couch
Methods Used At CBD Couch Cleaning For Dining Chair Cleaning
At CBD Couch Cleaning, we understand the importance of maintaining clean and hygienic dining chairs, which is why we use the latest techniques and equipment to provide a thorough and effective cleaning. Our team of licensed professionals follow a comprehensive process to ensure that your dining chairs receive the best possible care. Here is a detailed description of the methods we use for cleaning dining chairs:
Inspection: Our first step is to thoroughly inspect your dining chairs for any stains, spills, or areas of concern. This allows us to determine the best approach for cleaning your chairs.
Vacuuming: We use a powerful vacuum cleaner to remove dirt, debris, and pet hair from the surface of your dining chairs. This is an important step in preparing your chairs for the cleaning process.
Steam Cleaning: Our cleaners use steam cleaning to penetrate deep into the fabric of your dining chairs, effectively removing dirt, stains, and allergens. This is a gentle and effective method for cleaning delicate fabrics and can be adjusted to suit the specific needs of your dining chairs.
Chemical-Free Cleaning Products: We believe in using only safe and effective cleaning products that are free of harsh chemicals. Our cleaners use eco-friendly cleaning solutions that are specially formulated to safely and effectively clean dining chairs.
Spot Cleaning: For stubborn stains and spills, we use a combination of spot cleaning techniques and specialized cleaning products. Our cleaners are trained in identifying the best approach for removing various types of stains and will use the appropriate technique to achieve the best possible results.
Drying: After cleaning, we use specialized techniques and equipment to effectively dry your dining chairs. This step is crucial in ensuring that your chairs are refreshed and ready to use promptly.
Our goal is to provide the highest level of service and ensure that your dining chairs receive the best possible care. Contact us today to schedule your dining chair cleaning appointment and experience the difference between having your chairs cleaned by professionals. You can book our services by giving us a call on 0280 745 807.
CBD Couch Cleaning In Sydney And Its Best Qualities
Professionalism: Experienced cleaners who use the latest cleaning methods and tools to achieve optimal results.
Expertise: A deep understanding of various fabrics and materials used in couch manufacturing, which allows for effective and safe cleaning.
Convenience: Flexible scheduling, quick turnaround times and efficient cleaning processes that don't disrupt normal life.
Eco-friendliness: Use of environmentally safe and biodegradable cleaning products that are safe for humans, pets and the environment.
Customer service: A focus on customer satisfaction, with knowledgeable staff who provide clear explanations and communication throughout the cleaning process.
Affordability: Reasonable and competitive pricing that offers good value for money.
Our staff have Certificate III in Cleaning Operations.
We Also Provide Services in These Below Suburbs: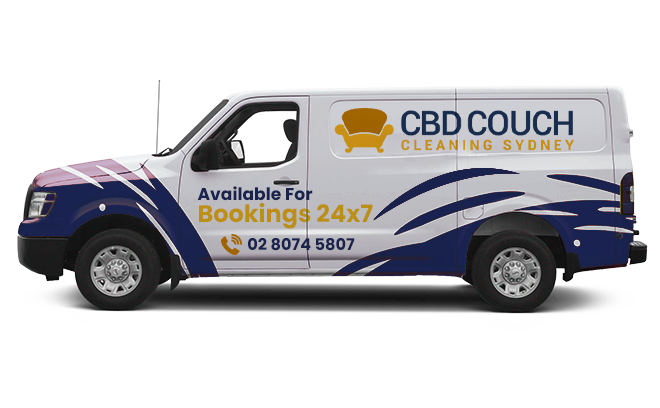 CBD Couch Cleaning Sydney
Location :-
46 Park St, Sydney, NSW, 2000, Australia
(+61) 280745807
(+61) 258501272
Hours of Operation : Mon-Sun 6:00 AM – 9:00 PM
Costumers Rating (116)
Reviews :-
Quick services
November 14, 2022
"I am overjoyed. As a customer, I felt completely confident in the technician who listened to my couch cleaning concerns, walked around the property with me, described the process in depth, answered all of my questions patiently, and provided the service at the end. Now my burnt couch looks nice.
Great staff
November 14, 2022
"Although the organization has excellent facilities, I'm happy with this employment. I gained knowledge on how to manage couches and sofas in my home properly. The staff is also very good.
Low price
November 14, 2022
"This couch cleaning team does so many things but they charge a reasonable price for the service. Thanks a lot for these fantastic services. I never had such an affordable service in Sydney.
Testimonials
"I am Rob. Couch stains and odours in my home were causing me problems. I feared those smells a lot. They were destroying my mood, and I saw them growing daily. I made an effort to manage them myself, but I completely failed. Finally, I got in touch with CBD COUCH CLEANING and I am happy to find that my problem has been solved.
"I am Lily. For a few days, I had a couch smell problem, and I tried everything to get rid of them. My friend recommended your services. Only once I cleaned my couch with this company, and the problem has already diminished. All problems have been solved easily.
"My name is Jack. I used couch cleaning services from this company to get rid of stains on my hall couch. The best part is how they comprehend the problem and inform us. I now enjoy a smell-free couch and home. I would really love to call them again if there will be any problem as such in the future.
Reach Here

CBD Couch Cleaning Sydney
Location: 46 Park St, Sydney NSW 2000