Couch Scotchgard Service: Protecting Your Furniture From Stains And Spills
A little preventative maintenance can go a long way when it comes to keeping your couch looking its best. That's where couch Scotchgard service comes in. This service applies a protective coating to your couch. It helps repel spills and stains, making it easier to clean up messes and keep your furniture looking new. Couch Scotchgard service is an excellent option for those who want to protect their furniture and keep it looking like new for a long time. Hire CBD couch cleaning Sydney for best services.
The Couch Scotchgard Service Process
The process of couch Scotchgard service is quick and easy.
First, your couch is thoroughly cleaned to remove any dirt, dust, or other debris. The cleaner will use a specially formulated cleaning solution to remove any stains, grime, and dirt from the fabric of your couch.
The cleaning solution is designed to be gentle on the fabric, ensuring that it won't cause any damage or discolouration.
Once we clean the sofa, we apply the Scotchgard solution evenly to the fabric, ensuring that every inch of your couch is protected.
The solution dries quickly and won't leave any residue so you can use your couch immediately.
We apply the Couch Scotchgard protection to fabric furniture, such as sofas, chairs, and loveseats.
We Also Provide Services in These Below Suburbs: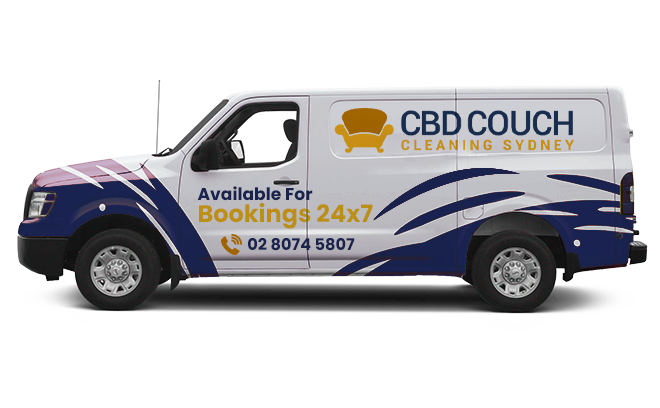 CBD Couch Cleaning Sydney
Location :-
46 Park St, Sydney, NSW, 2000, Australia
(+61) 280745807
(+61) 258501272
Hours of Operation : Mon-Sun 6:00 AM – 9:00 PM
Costumers Rating (116)
Testimonials
"I am Rob. Couch stains and odours in my home were causing me problems. I feared those smells a lot. They were destroying my mood, and I saw them growing daily. I made an effort to manage them myself, but I completely failed. Finally, I got in touch with CBD COUCH CLEANING and I am happy to find that my problem has been solved.
"I am Lily. For a few days, I had a couch smell problem, and I tried everything to get rid of them. My friend recommended your services. Only once I cleaned my couch with this company, and the problem has already diminished. All problems have been solved easily.
"My name is Jack. I used couch cleaning services from this company to get rid of stains on my hall couch. The best part is how they comprehend the problem and inform us. I now enjoy a smell-free couch and home. I would really love to call them again if there will be any problem as such in the future.
Reach Here

CBD Couch Cleaning Sydney
Location: 46 Park St, Sydney NSW 2000
When to Call Us?
While couch Scotchgard service is a great way to protect your furniture, there are certain situations where it's especially beneficial to call us for this service. For example, the couch scotchgard service can be a lifesaver if you have small children or pets prone to spills and accidents. Similarly, this service can be an excellent investment if you entertain frequently and want to keep your couch looking good despite all the wear and tear.
Additionally, if you're going to protect your furniture from fading due to sun exposure or discolouration due to age, the couch scotchgard service can help. It's also a good idea to have your couch treated with Scotchgard if you live in an area with high humidity or if your couch is frequently exposed to sunlight, as these conditions can cause your couch to fade or discolour over time.
Why Choose Us For Couch Scotchgard Service?
Couch Scotchgard service is an excellent way to protect your couch and other fabric furniture from spills and stains. It is easy to apply, cost effective and can help extend your furniture's life. Additionally, it helps protect from water damage, mildew, mould, and other environmental factors. It will not change the colour or texture of your couch, and you can use it immediately after the service. So, consider the couch scotchgard service if you want to keep your sofa looking great.
At CBD couch cleaning Sydney, we offer a wide range of furniture protection services, including couches, sofas, chairs, and loveseats.
Our couch scotchgard service is a cost-effective solution for maintaining the appearance of your furniture.
Cleaning up spills and stains with our service becomes easier, saving you time and hassle.
We protect your furniture from fading due to sun exposure and discolouration due to age and prevent water damage, mildew and mould that can cause severe damage if left untreated.
Our service can save you money by avoiding frequent furniture replacement.
We are a trusted and experienced service provider with a proven track record and positive customer feedback. Our staff have Certificate III in Cleaning Operations.