Upholstery Cleaning: Enhancing the Health and Comfort of Your Living Space
Health consideration is very important to everyone. Health and comfort of your living space anyhow depends on the cleaning schedule and you can not ignore the cleaning of upholstery items. You may frequently concentrate on routine dusting, vacuuming, and mopping, upholstery cleaning is a vital part of it. Sofas, armchairs, & dining chairs are examples of upholstered furniture that not only bring comfort and aesthetics to our living spaces. But they also over time collect dirt, allergies, and stains. To overcome this problem, you may need upholstery cleaning services or general cleaning. You may do it yourself and enhance the overall health and comfort of your living space.
Well, we will discuss today how upholstery cleaning can enhance the health & comfort of your living space. Continue your reading to know more about them.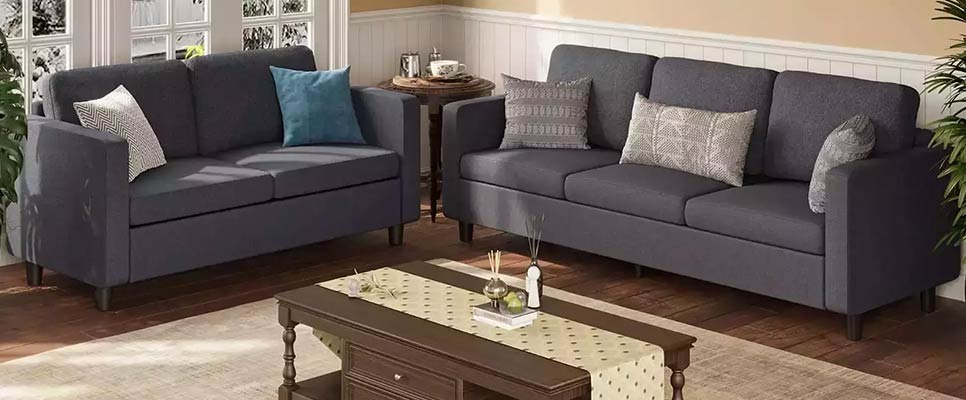 How Upholstery Cleaning Enhances the Health and Comfort of Your Living Space
Eliminating Dust Mites and Allergens
It is very common to have several allergens, such as dust, pollen, pet dander, and mould spores, if there is high traffic on your upholstery. For those who have asthma or other sensitivities, these allergens can get ingested into the fabric and cause allergies and respiratory issues.
To maintain a healthy environment around your sofas and couches, regular upholstery cleaning is the very best option. It helps in the elimination of these allergens. Upholstered furniture frequently has dust mites, which are tiny pests that need warm, humid settings to survive. These bugs can trigger allergic responses and feast on decaying skin cells. Dust mites may be efficiently eliminated using deep-cleaning techniques like upholstery steam cleaning, which lowers the risk of allergies and improves indoor air quality.
Getting Rid of Spots and Smells
Accidental spills and stains are often on upholstered furniture, and if ignored, they may turn into unsightly eyesores over time. Spills can also produce unpleasant odours that detract from the appeal of the living area. But also, if you are reading this blog on Upholstery Cleaning: Enhancing the Health and Comfort of Your Living Space, you will know; that you can remove stains from upholstery with routine cleaning. You can keep your furniture appearing clean and inviting.
Professional upholstery cleaners use specialised methods and stain-removal solutions to remove a variety of stains and you can have this kind of service. With this, you will feel better and have comfort. Because there will be no more pet stains, food and beverage spills, and ink stains. Your upholstery will last longer and retain its aesthetic value if you take care of your upholstery with regular cleaning. Having cleaned upholstery in your home will definitely give comfort to your living space.
Odour Removal For Better Health
Bad odours around your upholstery can affect your health and if it happens, you need Upholstery Cleaning: Enhancing the Health and Comfort of Your Living Space. Deep cleaning gets rid of odours that have been stowed away in the fabric fibres, leaving your home smelling fresh and welcoming. This is really important for houses with pets or smokers because upholstery has a proneness to collect and store odours over time.
The Improvement Of Indoor Air Quality
Because we spend a lot of time inside, indoor air quality is essential for maintaining our health. Poor indoor air quality can trigger health issues. Allergies, respiratory problems, and other health difficulties might result from this. By eliminating the built-up dust, allergies, and pollutants from the fabric, regular upholstery sanitisation/cleaning greatly improves indoor air quality. By successfully removing these toxins, methods like steam cleaning you can be sure that the air you breathe in your home is cleaner and healthier. This will give comfort to being present around the upholstery.
Conclusion:
You can notice several benefits of keeping your upholstery clean and fresh. You must keep upholstery cleaning a part of your regular cleaning schedule, whether you do it yourself or hire an upholstery cleaning specialist. By doing this, you may enjoy a tidy and inviting home. And, also you can protect the health and well-being of everyone living in your family as well as your pets.